Raft Trip
Bev got the kids out to Colorado all at once (it helped that Scott was all ready in Wyoming) and we went rafting down the Arkansas river near Canon City. Even though the water was a little low, it was a fun time. The first two pictures are of the group after the ride. Neither one came out all that well so I included both so you can at least find everybody (not hidden behind someone) in one of the pictures.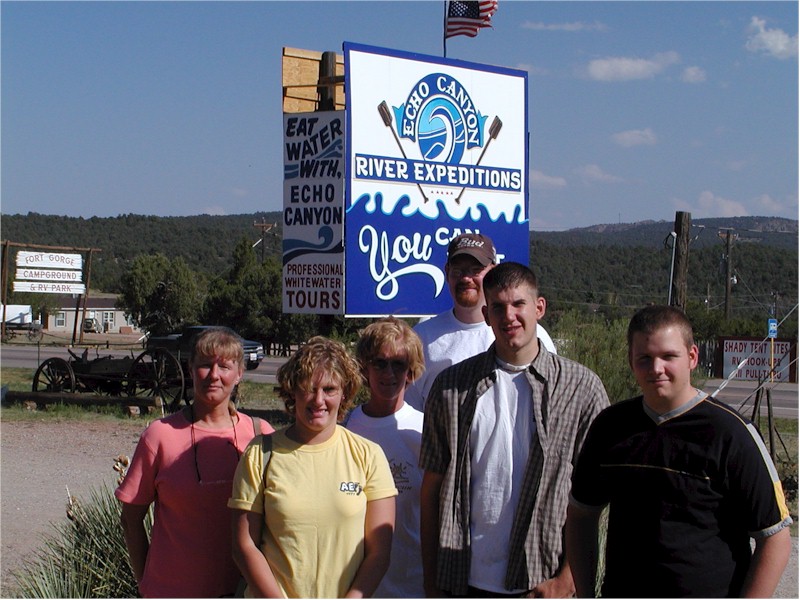 That's Sandy on the left, then Stacey, Bev, Daniel, Scott and Derek.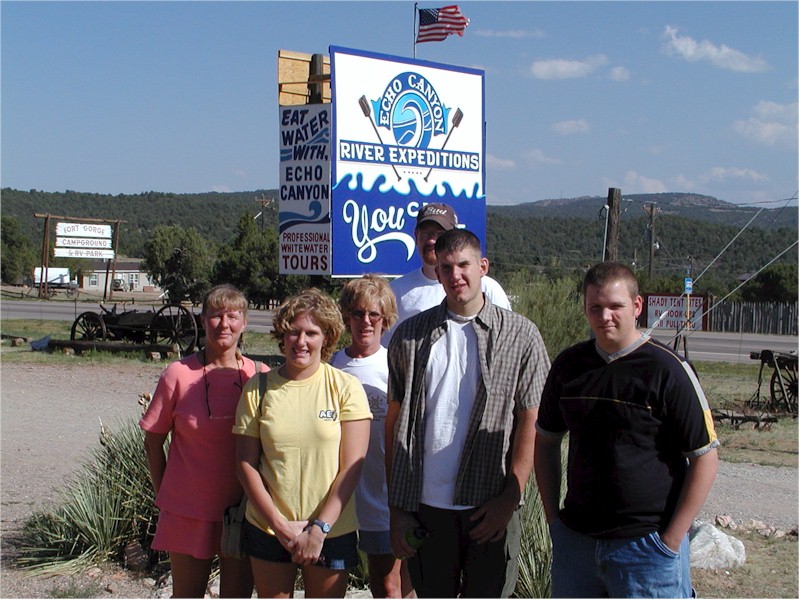 But the real pictures are the action shots.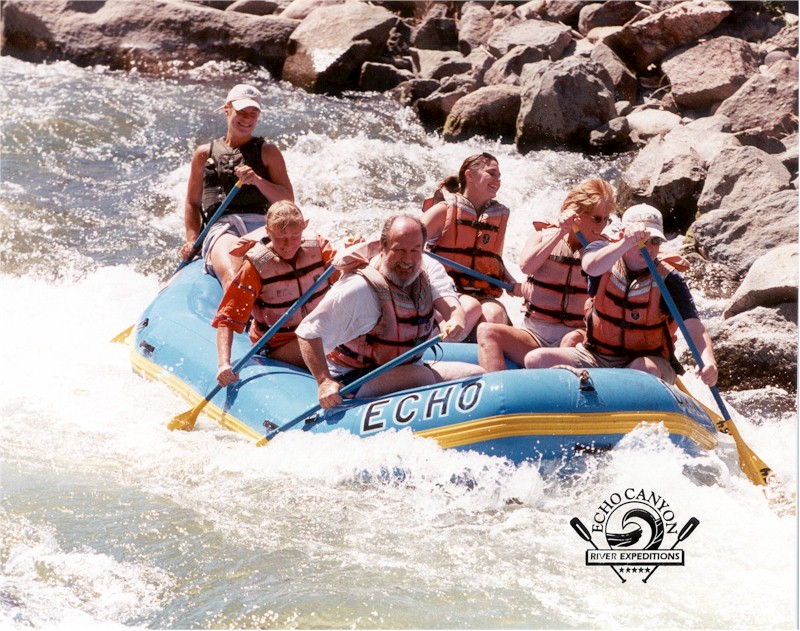 That's Sandy, Bev and I in one raft with a young couple just moving to Colorado from the South.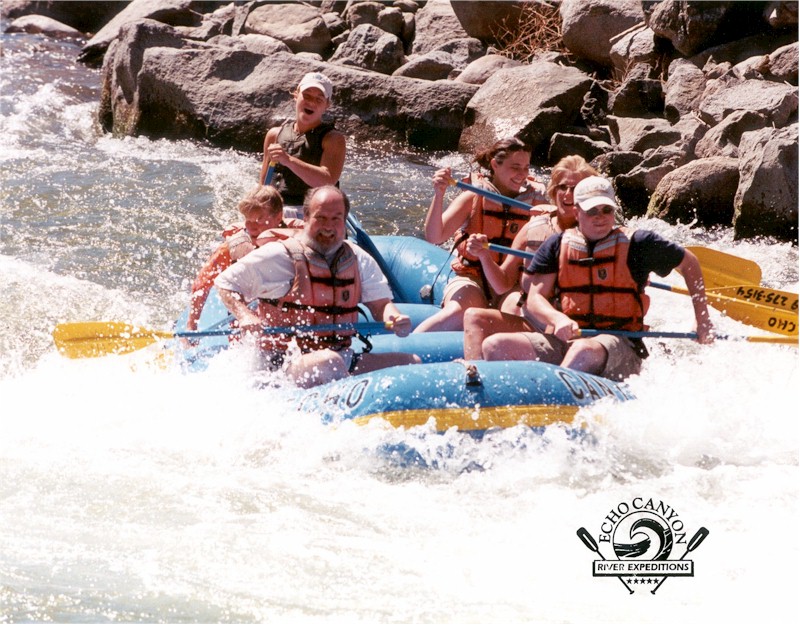 We were an accomplished group for the first time out. Not one of us even fell out of the raft.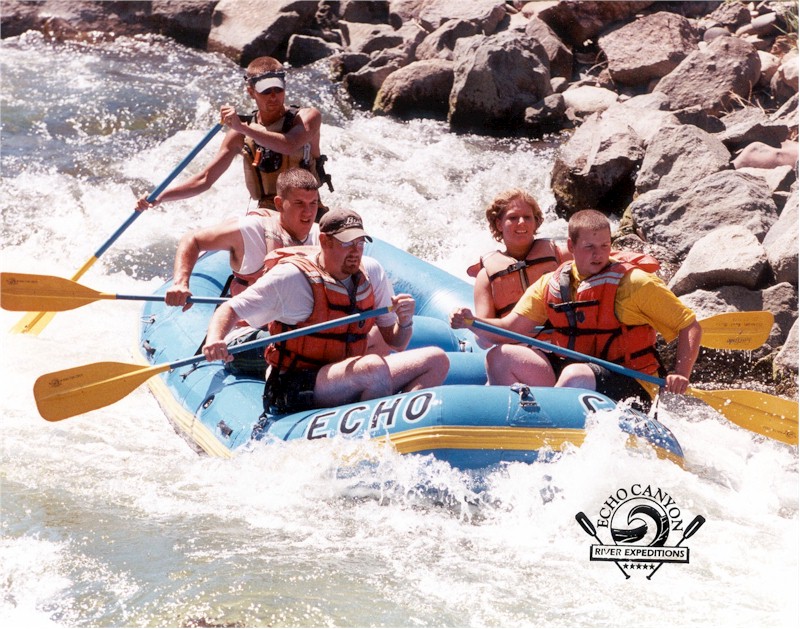 The younger group wasn't quite that smooth. I think Scott pushed you Derek.